Shanklin & Sandown Golf Course
The Fairway, Lake, Sandown, Isle of Wight, PO36 9PR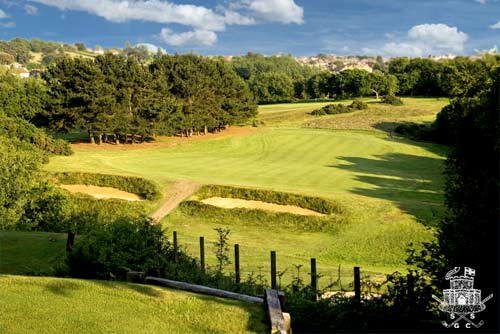 Shanklin & Sandown Golf Club Contacts
Secretary/Manager                         Professional :              01983 404424
Phone:  01983 403217                    Steward & Members: 01983 409903             
Fax:       01983 403007                    Course Manager :        01983 409904

About Shanklin & Sandown Golf Club
Being just two hours from London, a relaxing break on the Isle of Wight couldn't be easier. There is something for all the family to enjoy while you disappear to play our County Championship course!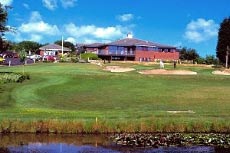 The Island itself is designated an 'Area of Outstanding Natural Beauty'.  Shanklin and Sandown Golf Club is also readily recognised for its natural beauty, spectacular views and challenging qualities. The 5th and 13th holes are two of the best you will enjoy anywhere in the South of England.  Although not excessive in length, this beautiful heath land course is more difficult than its length implies.  There are some strong slopes and gradients, with gorse, tree and shrub lined fairways making accurate driving and careful club selection essential for successful scores.
After your round, sit back, have a drink and enjoy the atmosphere of the spacious clubhouse, looking out from your elevated viewing point over the 9th. The Club has full catering and dining facilities.
We aim to provide you with some great golf with hospitality to match, making your visit truly memorable. 
For further information and availability please call Sarah on 01983 403217 (option 2).
Places of Interest