Seaview Wildlife Encounter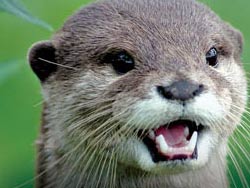 Oakhill Road
Springvale, Seaview
Isle of Wight
PO34 5AP

Tel: +44 (0)1983 612261
About Seaview Wildlife Encounter
Situated in a stunning parkland setting with waterfalls, lakes and dramatic views across the Solent, this is the Island's ultimate, multi-award-winning, wildlife attraction.
Visitors of all ages can enjoy a personal, hands-on, wildlife experience. Strolling amongst rare animals and birds; feeding and getting to know many different species - and all within an unspoiled, natural environment.

Whether looking for a retreat from the stresses of everyday life, or to participate in the exciting, daily Wildlife Presentations, there's something for everyone at this exclusive getaway!
Attractions
The Tropical House
Houses our Bugs and Reptiles. At 1pm daily there is our 'creepy crawly' handling where you can meet our corn snake, bearded dragons, cockroaches and millipedes.
Daily Wildlife Events
These Daily Events are fun, educational and interactive! A chance for you to be up-close-and-personal with our amazing collection of birds, animals and reptiles!
Our experienced Keepers give informative talks and are available to answer your questions.

Wildlife
The Seaview Wildlife Experience allows visitors to see and sometimes interact with a wide variety of animals. Park visitors can see Alpacas, Flamingo's, Meerkat's, Otter's, Owl's, Parrot's, Pelican's, Penguins and Wallabies.
Places of Interest