National Trust Land
The National Trust owns and looks after some of the most spectacular countryside the island has to offer and accounts for around 10 per cent of the total area of the Isle of Wight. The below map shows areas of National Trust Land and the position of attractions.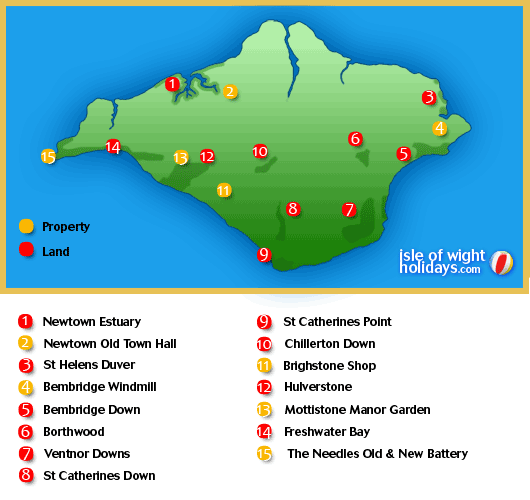 National Trust owned land includes 17 miles of unspoilt coastline, many well-known beauty spots and areas of outstanding natural beauty, as well as several unique historic properties. The National Trust also own 13 holiday cottages which are available for rent. Many of the attractions are well worth a visit and If you are a memeber of the trust entry to these attractions is free of charge. For the naturists amongst you there are guided walks led by National Trust Wardens who have extensive knowledge of the areas as well as the flora and fauna found there.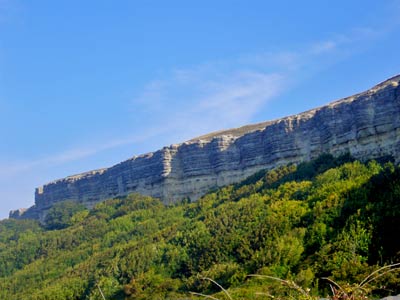 Fantasic Walks
Tennyson Down and West High Down, Headon Warren, Compton Down and Compton Bay.
Impressive Scenery
Ventnor Downs, Chillerton Downs, St Catherines Hill and Oratory, Knowles Farm and St Catherines Point.
Natural Beauty
St Helens Duver and Common, Bembridge and Culver Downs, Borthwood Copse.
Places of Interest