Red Squirrel Holidays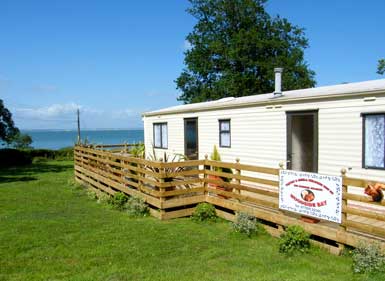 Address:
Woodside Beach Caravan Park,
Lower Woodside
Wootton Bridge
Isle of Wight
PO33 4JT
Telephone:
01983 241711
Laundry Facilities
Colour TV in Room
Pets Welcome
Sea Views
Children Welcome
Car Parking
Gardens
Smoking Restricted
Children's Play Area
Fishing
Shower on Site
Linen Provided
Tea/Coffee Facilities
Microwave
About Red Squirrel Holidays
Our caravans for hire are located near Ryde in idyllic settings of beautiful woodland; just a stone's throw from the shoreline.

This is the ultimate atmosphere for complete relaxation with continual, uninterrupted views of all seafaring activities including all the movements of the World's most modern luxury liners of today.
Woodside Bay Caravan Park
The only sounds you hear when you wake up on Woodside Beach Caravan Park is the sound of waves lapping on the shore, the rustle of the leaves as the wind caresses them and the sweet sound of bird song serenading you.
All our caravans are situated in a 4 acre site set in tranquil woodland and hedgerow, within which can be found an abundance of native flora and fauna. One of its most endearing inhabitants, and your nearest neighbour, is the Red Squirrel. Don't be surprised to find that he has invited himself to enjoy breakfast with you and your family.
Our caravan No 41 has a lounge, kitchen, shower room, toilet and 3 bedrooms, 2 double rooms and 1 room with 2 beds that can also be made into a double (the living room/lounge sleeps a further 2).

The lounge is fitted out with all new facilities including a combined TV/VCR/DVD.

The kitchen is well equipped and can cater for a full Sunday roast.

You can relax on the balcony whilst taking in the breathtaking views of the Solent and all the fun of watching the large community of the island's Red Squirrels and other local wildlife.

Upon your arrival you will receive a lovely free gift pack and a complimentary bottle of locally produced wine, bowl of fruit and sticks of rock for the children.

Places of Interest