Gurnard Pines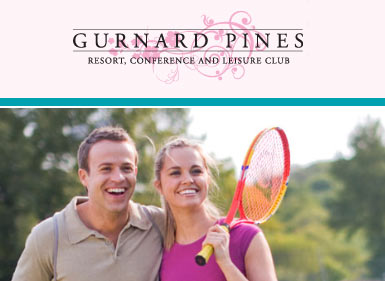 1 - 3 Bedroom Apartments
1 - 3 Bedroom Cottages
1 - 7+ Bedroom Accommodation
1 - 8 Bedrooms
2 & 3 Bedroom Caravans
2 - 4 Berth Apartments
2 - 6 Berth Apartments
2 - 6 Berth Caravans
2 - 6 Berth Villas
2 - 8 Berth Apartments
6 - 10 Berths
6 Berth Caravan
6 Berth Chalets
2 Bathrooms
2 Bedrooms
3 Bedroom Cottages
3 Bedrooms
3 Self Catering Properties
4 - 6 Berth Bungalows
4 - 6 Berth Lodges
4 Berth Apartments
4 Berth Caravans
4 Star Self Catering
About Gurnard Pines
Set within 55 acres of private woodland, a short stroll from the beach and moments from the lively yachting capital of Cowes, Gurnard Pines is the perfect destination for short breaks and family holidays.

Summer or winter, your Holiday Home nestles in a peaceful countryside setting near the sea, complete with a nature trail, woodland lake and plenty of quiet spots to sit and relax.

We´re ideally located to explore the Isle of Wight. But we are also great to come home to as well, with a choice of quality leisure facilities and activities for all ages to enjoy all year-round. If you want fantastic family memories or exciting new adventures with friends, there´s so much to tempt you.

A holiday at Gurnard Pines is a break in the heart of nature. Red squirrels run through the woods, dappled shade peeps between the trees and a short walk away is a beach with breathtaking sunsets. So join us for the fresh air, freedom and flexibility to relax... naturally!



Places of Interest