Freshwater Bay Golf Course - See the Sea from every tee
Afton Down, Freshwater Bay, Isle of Wight, P040 9TZ.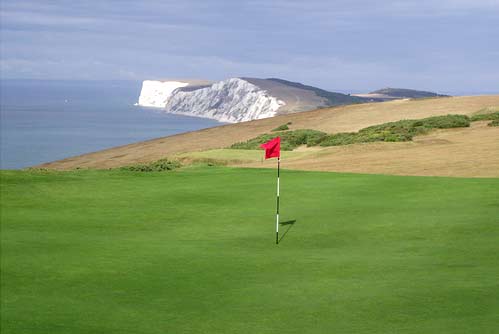 Freshwater Bay Golf Club Contacts
Telephone  01983 752955
secretary@freshwaterbaygolfclub.co.uk

About Freshwater Bay Golf Club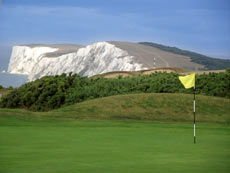 Set on the chalk downs overlooking the English Channel, this par 68 seaside links-style course is 5,725 yards long and provides a challenge for golfers of all abilities. However any wayward shots are soon forgotten by the stunning scenery.The site, owned by the National Trust, is a SSSI and a European Special Area of Conservation, home to many rare and endangered species of flora and fauna. With arguably the finest beach on the Island not much more than a couple of par fives away, it is an ideal venue for all the family.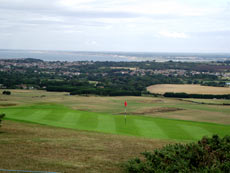 Visitors and societies are always made most welcome and the Clubhouse is an ideal place to fortify yourself before tackling the course, or relax and unwind at the end of your round. Catering facilities are provided
Enjoy your game on Freshwater Bay Golf Course and delight in the views of Tennyson Down (the inspiration of much of Lord Tennyson's poetry), of Freshwater Bay, of the Solent and Yarmouth and of the English Channel.
Places of Interest